Hassle Free Contracting LLC: The Reliable Team for Roof Repair, New Windows, Concrete Work and Home Improvement Solutions
Hassle Free Contracting LLC understands that your home is your most significant investment. We want to help you protect and improve it against the elements.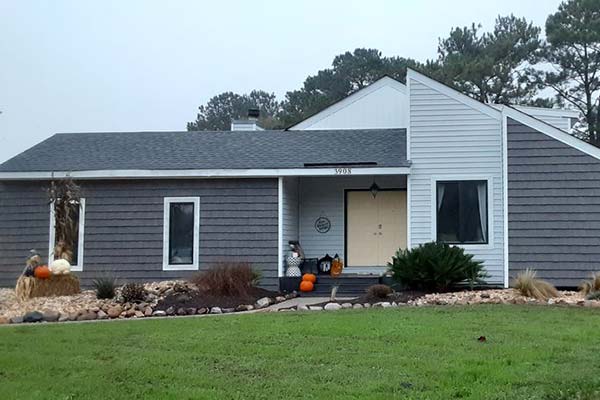 We are a family-owned residential and commercial contracting company. We have over ten years of experience working in the Portsmouth, VA, area, and our family has been builders for over 100 years! We aim to provide our customers with dependable, high-quality home improvement solutions from roofing and roof repair to siding, gutters, windows, decks, concrete, and flooring. We go above and beyond to deliver the best results possible.
About Us: Our Team Of Experts and Their Specialities
One of our specialties is the repair and maintenance of all home areas. Our team of experts can quickly diagnose and repair any roofing, gutter, siding or window issue. We can fix them all – from minor issues to major ones – using high-quality materials, tools and proven techniques.
Why Choose Us
Experience:
Our family has been builders in the area for many years. We have generational experience in home improvement services. We are passionate about what we do and take pride in our craft.
Quality:
We are GAF certified. That means that we meet the highest standards of quality and professionalism. We use only the best materials and techniques to ensure that your home is safe and looks its best.
Service:
Excellent customer service is the foundation of a successful business. We deliver hassle-free service and communicate with you every step of the way. We want you to feel confident and satisfied with your investment in your home.
Integrity:
We operate with honesty, transparency, and integrity. We will never sell you services you don't need or try to cut corners to save time or money. We commit to doing the job right the first time, every time.
Our Services
We have extensive experience in a wide range of home improvement projects, including but not limited to:
Roof repair and installation
Siding
Gutters
Windows
Decks
Concrete
Flooring
Contact Us
We want to make your roof repair or other home improvement projects as stress-free as possible. Do you have any questions? Would you like to schedule a consultation?
Don't hesitate to contact us at (757) 966-1809 or visit our Facebook page for more information. We look forward to working with you!